Atherton Gardens Senior Living voted
Welcome to Atherton Gardens
We aim to provide our residents with a home where they can feel safe and part of a family. Our goal is to have a facility that is dedicated to providing personal, individualized care.
We believe in treating our residents as whole individuals and supporting their health, happiness, and connection. We wanted a different experience than what was available in residential care living. Every aspect of our residential living experience is designed with that in mind. For example, our environment will be enriched with organic meals tailored to our residents' favorite dishes. Our facility will provide services above and beyond standard expectations. Our goal is to promote health and wellbeing to enrich residents' quality of life.
Our commitment is to always maintain the highest standards of integrity in all our interactions with residents, their families, and our employees. We will take care of your loved ones as if they were our family.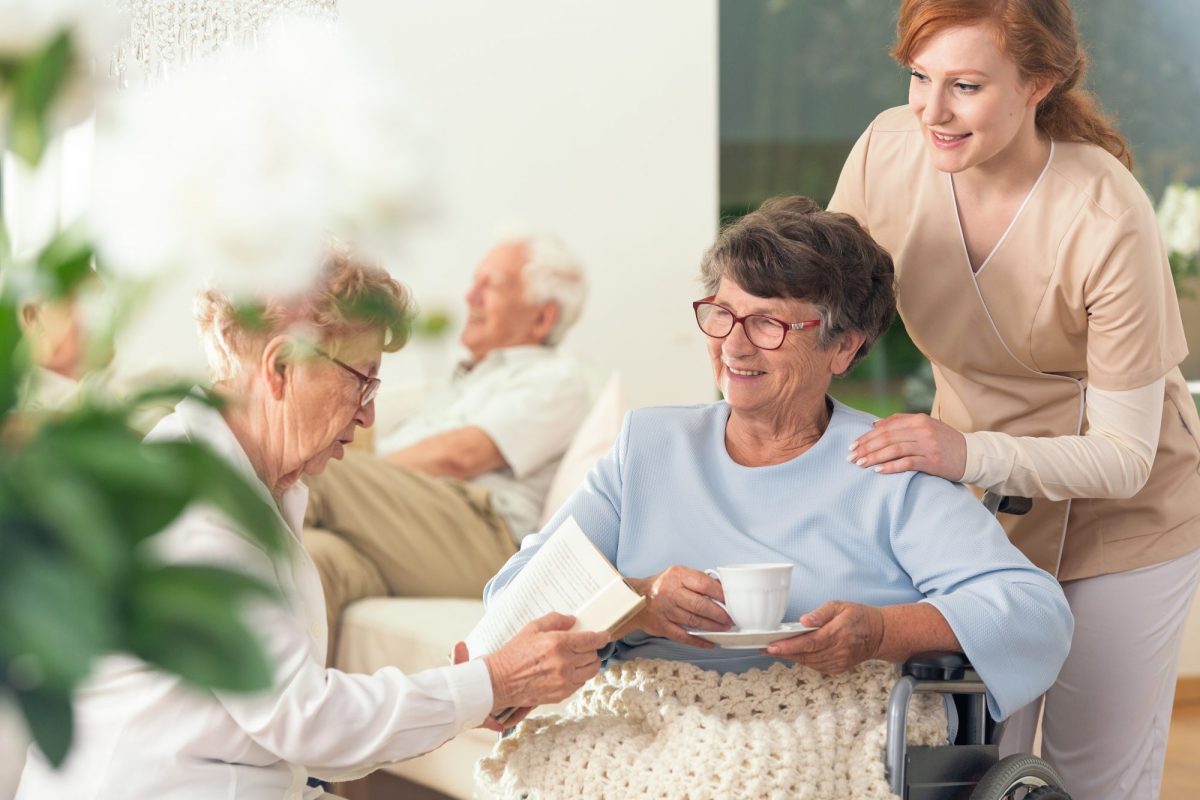 Atherton Gardens Senior Living Receives 2023 Best of Redwood City Award!!!
Atherton Gardens Senior Living in Redwood City has been honored with the 2023 Best of Redwood City Award in Assisted Living from the Redwood City Award Program. This annual award recognizes exceptional local businesses.
Atherton Gardens was selected for its outstanding service and care for senior residents. The award program identifies winners based on research on local businesses and their contributions. Atherton Gardens is proud to be recognized for its commitment to Redwood City seniors and families.
Atherton Gardens Senior Living in Redwood City has received the 2023 Best of Redwood City Award in the Assisted Living Facility category from the Redwood City Award Program. Atherton Gardens was selected for its achievement in providing outstanding service and quality care to seniors in the Redwood City area. The award program identifies winners based on research and data on local businesses.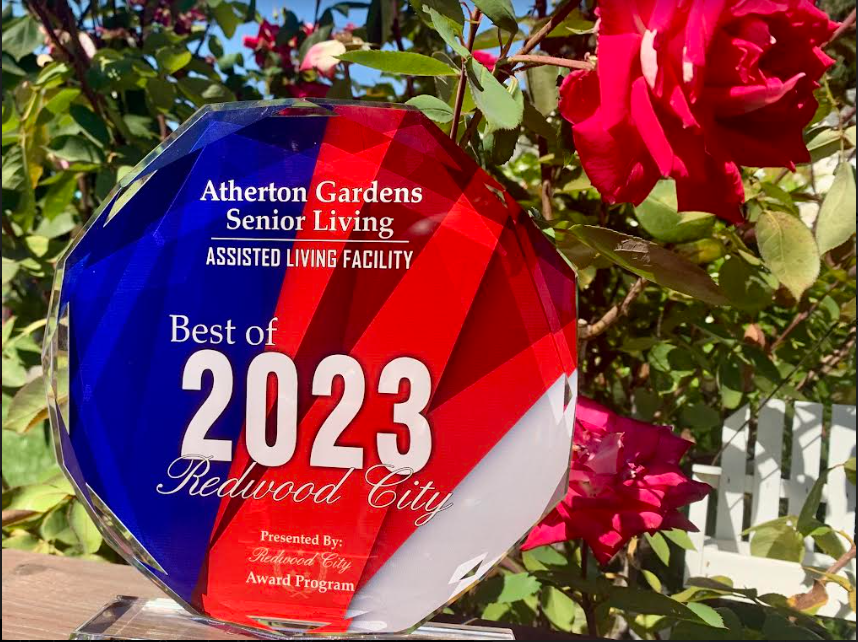 ★★★★★
Atherton Garden's is a special home that I wish I had found sooner. I was forced to move my mom from her existing care facility in the last days of her life due to an unforeseen legal battle between owners at her previous care home. I was blessed to find Atherton garden 's in the nick of time. While only at Atherton Garden 's for 17 days before her passing, my mom was treated with the utmost respect and care. Not only is the home welcoming and friendly, but beautiful, serene and calming. Both Kimberly and Laura will advocate (with hospice services) for your loved ones well-being and comfort when you are exhausted and have given your all. They are truly caring people. Not only did I come to adore the staff, but absolutely loved the patients as well. This is a hidden gem I wish more people knew about.
★★★★★
Balancing the care of my father, and a renovation of his home proved to be too much. We found Atherton Gardens in the hopes of providing my father with the necessary care he deserved. Placing him in the hands of Kim and Laura, was the best decision for him and our family. Knowing my father was receiving exceptional professional assistance mixed with genuine, loving support offered so much peace of mind. Forever grateful for Atherton Gardens, and highly recommend them to anyone looking for experienced, compassionate caregiving for their loved one(s).
★★★★★
Atherton Gardens is warm, inviting, and impeccably clean. The care he received was straight from the heart. The caregivers have a calling for caring for others with dignity and respect. Our only regret was not finding this beautiful home earlier in my father's life.
★★★★★
We admitted my grandfather into Atherton Gardens as his dementia progressed and his decline proved to be too stressful and emotionally/physically demanding on the family. Kim's assistance and care provided so much relief as my grandfather transitioned into the final stage of his life. Truly grateful for Kim and Laura's attentive care and ensuring that his last few months were peaceful and comforting. Highly recommend.
★★★★★
I have nothing but wonderful things to say about Atherton Gardens. I felt so blessed to have my father in the loving care of Kim and Laura. It was a big and unsettling decision to put my father in a senior living facility, but after seeing my dad's relationship with Kim and Laura I knew he was in good hands. I came to realize that Atherton Gardens was not a facility, it was a home. A clean, well run, happy, cozy home. Filled with smiles, fun, love and honest care. Kim takes her job serious and is on top of her game. Between Laura and Kim they run a tight ship and truly care for their patients. It was a big sigh of relief to know that my dad was being well taken care of when I couldn't be there. I highly recommend Atherton Gardens.
★★★★★
This home is beautiful and immaculately clean. The caregivers [names removed] have a calling to provide care straight from the heart. This isn't just a job. My father was treated like family with love, compassion, and skill. I only regret we didn't find this facility many years earlier.
★★★★★
This is a very welcoming and caring community. The staff are communicative with the family with our questions or concerns.
★★★★★
When my dad was discharged from the hospital on hospice, we were extraordinarily lucky to find out that Atherton Gardens had an opening so he could move in to their beautiful home. He could not have been better taken care of by Kimberly and Laura during his time there. They quickly learned what my dad liked and made sure he received it, treated him with kindness and respect, and coordinated his care with the hospice team as well as with our family. We were so thankful for the friendly environment, wonderful care and loving support that they provided throughout his time at Atherton Gardens. Thank you again for the wonderful care that you provided for our dad!
Assisted Living
Assistance with daily living activities such as bathing, dressing, eating, toileting, etc. Central dining programs that include three meals a day. Educational activities.
Respite Care
Respite care provides short-term relief for primary caregivers. It can be arranged for just an afternoon or for several days or weeks. Respite care is a great living option for the elderly who desires social stimulation, engagement and activities.

Semi-Private Bedrooms Available

24-hour Care Staff

Activities, Arts, Crafts, Entertainment

Transportation Assistance

Home-Cooked Organic Meals Tailored to Your Liking

Wi-Fi, Phone, Cable TV, On‑Demand, Netflix

Personal Hygiene Items Provided

Assistance with Medication and Medical Needs

Assistance with Activities of Daily Living
A completely Remodeled Facility
Built for safety and comfort with the Handicapped, Hearing & Vision impaired in mind including wheelchair accessible. Our facility has a Large Spa-Inspired shower room, professionally designed and equipped to accommodate the highest dependencies. Having our space thoughtfully designed with flowers, beach and outdoors themed making residents feel just like home.
Highly trained care staff
Our highly trained staff have current training in First Aid, CPR, BLS and the use of AEDs. They have extensive education in dementia and all aspects of personal care. They will be onsite 24 hours a day, with a residential care administrator as well, to help residents have a safer and healthier life.
Social and physical activities
Enjoy social and physical activities, crafts, games, great music and special events offered daily. Cable TV, On-Demand, Netflix is available for all of our residents. 24/7 High-Speed Internet and Telephone. There will be physical activities, including group exercises and more. 
Homemade, nutritious, *organic meals
Nutritionally balanced and delicious *organic meals and snacks are prepared in-house. Your loved one is allergic to some food items no problem, all preferred and/or prescribed diet and textures will be available. 
*organic when available by season, selection and availability.
All hair care, personal hygiene items, over the counter creams, and lotions are included.
Deep cleaning and sanitizing is provided weekly or as needed. All the rooms in the facility receive daily housekeeping and all laundry services are available 24 hours a day. Cleaning products and sanitation solutions are 100% *organic. 
CALIFORNIA FULLY LICENSED RESIDENTIAL CARE HOME FOR THE ELDERLY
We assure each resident continuous, comprehensive healthcare supervision, and long term care. Our on site certified Residential Care Administrator supervises the wellness program of each resident.
LOCATED IN A HIGHLY SOUGHT AFTER NEIGHBORHOOD
It is with great pride we welcome you to our family owned and operated Senior Care Home nestled in a quiet and safe residential neighborhood. Here you'll find the perfect balance of the independence you want and the assistance you need.
To learn more, please schedule a tour or write us with your questions.
We are located on the border of Redwood City and Atherton.